Dental health is a vital part of your overall health and well-being. We've made it easy to secure dental care for everyone in the family by providing comprehensive dental services at three of our centers.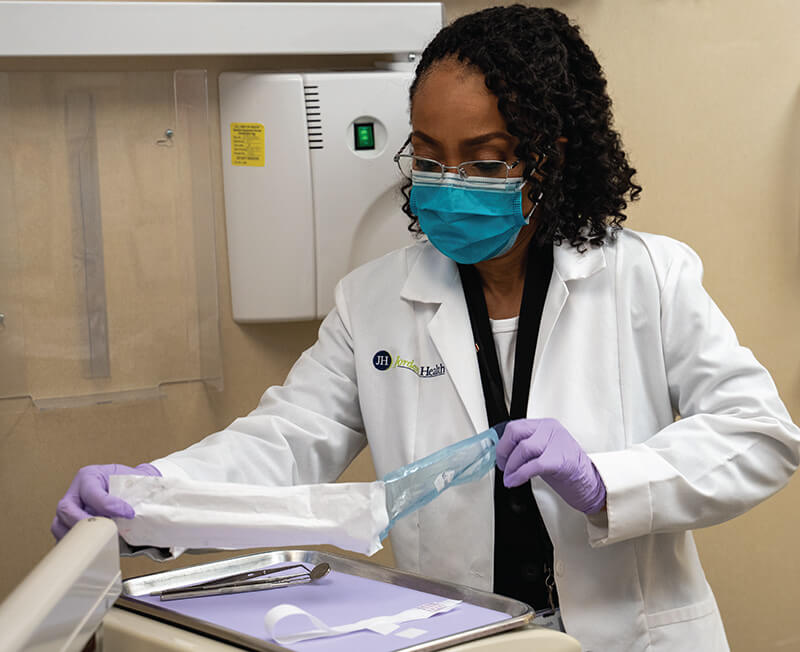 Hygiene care
Operative treatment
Restorations (fillings)
Extraction (oral surgery)
Prosthodontics (dentures, both fixed and removed)
Endodontics (root canal therapy)
Pediatric dental services
Fillings
Pulpotomies (alternative to root canals)
Crowns
Space maintainers
Your most urgent dental care needs can be handled any weekday at any of our dental facilities.
Emergency appointments are subject to wait times in the event of previously scheduled visits.
An on-call doctor is available after hours.
Contact Your Local Health Center
The Anthony L. Jordan Health Center began more than 100 years ago and was one of the first Federally Qualified Health Centers established in the nation. Located in neighborhoods where the most pressing need exists, our roots are steeped in service to underserved and uninsured residents, and building a safe, quality place for healthcare is our cornerstone.