The Community Health Center You Can Trust
Healthcare and Dignity for All
100 Percent Patient-Focused Care
To Provide Community-Based Comprehensive Healthcare of the Highest Quality with Dignity and Respect to All Regardless of Ability to Pay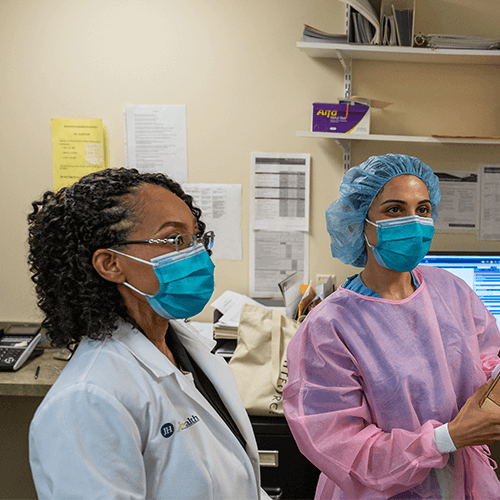 All Your Healthcare Needs Met
Jordan Health is Your One Stop Shop for Healthcare
We strive to deliver the highest quality of comprehensive medical care to all patients regardless of age, income, and insurance coverage. We understand the needs of our community and all of our centers are equipped to handle a wide range of healthcare needs including family medicine, urgent care, dentistry, OB/GYN, pediatrics and so much more. You will not have to go far if you need bloodwork or an X-ray following a visit. You are a whole patient with a variety of healthcare needs and Jordan Health is your one stop healthcare shop.
This health center receives Human and Health Services (HHS) funding and has Federal Public Health Service (PHS), deemed status with respect to certain health or health-related claims, including medical malpractice claims, for itself and its covered individuals.
Jordan Health has earned the Joint Commission's Gold Seal of Approval for Ambulatory Care Accreditation in addition to being certified by the National Committee for Quality Assurance.
There are many ways to see us. With nine convenient neighborhood locations for in-person visits and the option for virtual and telephone visits, seeing a doctor has never been easier. Our telehealth system allows you to set up virtual appointments with your doctor without ever having to leave your home. Login to the Jordan Health patient portal on the Healow app or the web. Requesting appointments, medication refills and messaging your doctor are now right at your fingertips.