Women aged 40+ should get yearly screenings for breast cancer. A mammogram takes 15-20 minutes – a short amount of time that has the potential to save your life.
No doctor requisition needed. No need to be a Jordan Health patient. 
In the US, white women have the highest diagnosis for breast cancer, Hispanic women are more likely to be diagnosed with late stage breast cancer. African American women are most likely to die from the disease due to not getting screened. 
Jordan Health makes it easy to get life saving yearly mammograms. 
Get screened. No excuses.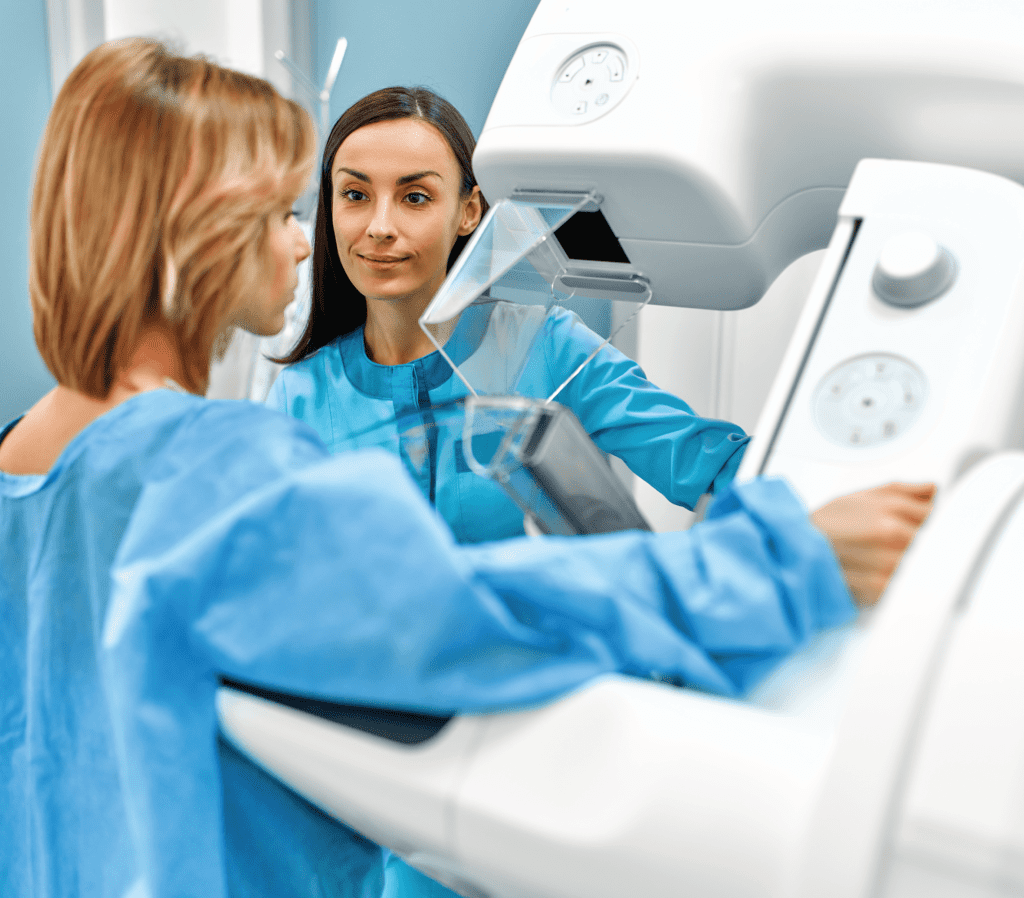 Mammography screenings are provided by UR Medicine Breast Imaging. State-of-the-art 3D imaging is done by the gentle, personable staff from Highland Hospital to provide our patients with fast and comfortable mammogram experiences. Most appointments are available on a walk-in basis.
Digital imaging services are available to all primary care and urgent care patients. You do not need to be a Jordan Health patient to access these services, however, we do require a completed requisition form. Provided by University of Rochester Imaging and available to all ages. Our state-of-the-art equipment uses the safest digital technology and can be administered standing up, sitting or lying down.
Contact Your Local Health Center
Jordan Health accepts all insurances including Medicaid, Medicare and Health Insurance Enrollment in the Marketplace. No health insurance? No problem. Jordan Health has a Sliding Fee Scale to reduce the cost of your visit. Call 585-784-5940 to speak with a Financial Counselor and schedule your appointment.
Se Habla Español.