Healthcare and Dignity for All
100 Percent Patient-Focused Care
Jordan Health provides three health offices specializing in the healthcare needs of adolescents and young adults, ages 12-25. Same-day and next-day appointments are available. Appointments are encouraged, but not required.
Family Planning Services include*:
• Confidential birth control counseling and prescription
• Confidential sexually transmitted infections (STI) testing and treatment
• Pelvic exams and pap smears
• Health education
• Family planning counseling
Primary Care Services include:
• Physicals (appointment needed)
• Immunizations
• Sick visits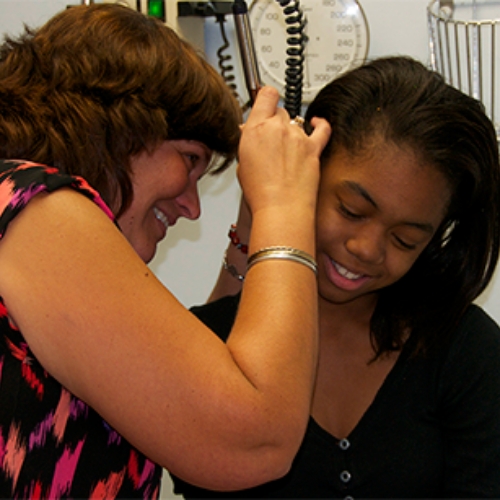 All Your Healthcare Needs Met
Jordan Health is Your One Stop Shop for Healthcare
Parental consent is required for all primary care services for patients younger than 18. Please visit any Jordan Health location to register your child.
*Patient confidentiality is protected under the HIPAA Privacy Rule and New York law.
Jordan Health accepts all insurances including Medicaid, Medicare and Health Insurance Enrollment in the Marketplace. No health insurance? No problem. Jordan Health has a Sliding Fee Scale to reduce the cost of your visit. Call 585-784-5940 to speak with a Financial Counselor and schedule your appointment.
Se Habla Español.
Jordan Health now provides health services for adolescents who formerly received primary care and family planning services through Threshold Center for Alternative Youth Services, which closed December 2013. Conveniently located along RTS bus route 2, we are now accepting new patients. The office is open Monday – Friday 9am til 5pm. Call 585-784-5940 for more information.
145 Parsells Avenue, Rochester, NY 14609
The school-based health center operated at Franklin Educational Campus is open to all registered students attending school on the Franklin campus. The health center, located in the nurse's office on the second floor, is open during regular school hours and follows the school holiday and vacation schedule.
950 Norton Street, Rochester, NY 14621
The Jordan Health Youth Outreach Program is located inside the Woodward Health Center. Established in 2013, the program focuses on a comprehensive approach to health for adolescents ages 10-19. We extend our care beyond the clinical setting, actively linking adolescents to a variety of services.
480 Genesee Street, Rochester, NY 14611
Visit A Jordan Health Center Today
Anthony L. Jordan Health Corporation has many locations for your convenience.
View our virtual map to find a location near you.