JORDAN HEALTH NAMES DR. LINDA CLARK AS NEW CMO
August 15, 2022, Rochester, N.Y. – On Monday, Jordan Health announced Dr. Linda Clark as its new Chief Medical Officer. Dr. Clark will oversee the community health center's physicians, providers, and overall medical operations at each site.
A practicing physician and long-time advocate for health equity and population health, Dr. Clark brings over 25 years of experience in occupational and preventive medicine. Most recently, as their Chief Medical Officer, Dr. Linda Clark provided strategic counsel to Common Ground's initiatives from a medical perspective. Dr. Clark is a research assistant professor in SUNY Buffalo's Department of Epidemiology and Environmental Health and Public Health and an adjunct assistant professor in Public Health Sciences at the University of Rochester School of Medicine and Dentistry.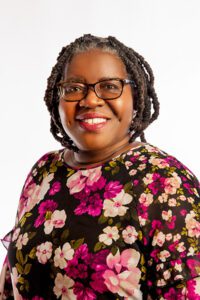 Dr. Clark also previously served as Jordan Health's medical director in 2009.
"We are excited to have the opportunity to bring Dr. Clark back home to Jordan Health.," said Dr. Janice Harbin, president and CEO of Jordan Health. "She comes with a great knowledge and love for our community. Her mission directly aligns with the mission of Jordan Health to reduce health disparities and ensure everyone has access to quality healthcare regardless of their ability to pay."
During the pandemic, she helped organize Community Fighting COVID, a widely collaborative group put together to help combat COVID in primarily underserved communities of color through education, testing, and vaccination.
"The health of our community is critical. COVID highlighted many gaps in our healthcare system, and now we all have a great opportunity to collaborate and co-create with other community organizations to ensure we are able to provide connections to all aspects of care related to the health of our patients," said Dr. Linda Clark, Chief Medical Officer of Jordan Health.
Dr. Clark serves on the board of directors of St. Joseph's Neighborhood Center. She chairs the Committee on Health Equity of the Medical Society of The State of New York and the Monroe County Medical Society's (MCMS) Quality Committee and recently helped form the Equity and Diversity Committee of the MCMS, which she currently serves as its chair.
Dr. Clark replaces Dr. Laurie Donohue, who retired after 30 years of service in July.
###
About Jordan Health
Jordan Health has provided community-focused healthcare for over 100 years and is one of the country's first five Federally Qualified Health Centers. Jordan Health serves underserved and uninsured residents in Rochester and Canandaigua, delivering on its mission: To provide community-based comprehensive health care of the highest quality with dignity and respect to all regardless of ability to pay.
Media Contact:
Juanita Washington
(585) 623-0210