Hello Jordan Family,
We would like to provide you all with an update regarding the funeral arrangements of Jordan Health's own, Christine Johnson. With great sadness, we learned Mrs. Johnson passed away from her battle with cancer last week. She was a pillar amongst the Jordan Health family and the community.
For more than a decade, she played a significant role in supporting Jordan Health's efforts and initiatives. Over the years, Christine Johnson served Jordan Health in various capacities, includingas a former Jordan Health Board Member, employee, and community advocate. She was dedicated to Jordan's mission to ensure everyone had access to quality care, programs, and resources.
She was a friend and loved by many throughout our Jordan Health family and will be missed. Grief counseling and support services are available by contacting the Employee Assistance Program at 1.800.252.4555 or www.theeap.com.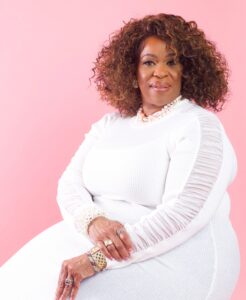 Memorial Arrangements:
Saturday,  April 23, 2022
Calling hours: 10:00 am  to 11:00 am (Funeralto follow)
Emmanuel Missionary Baptist Church
1772 Clifford Ave
Rochester, NY 14609
The family will be accepting food, flowers, and other items at the following:
Janie Anderson
71 Nory Lane
Rochester, NY 14606.