Hello Everyone,
Our theme for week two of National Nutrition Month is Meal Planning and Meal Prep! Willpower is a wonderful thing, but the temptation is a fact of life – planning can help keep that temptation in check and set you up for success!  The idea of meal planning may sound like a lot of work, but the payoff is worth it!  Investing a small amount of time each week to plan ahead and prepare for the upcoming week can make eating healthy much more manageable.
Where to Start:
The following article gives a step-by-step breakdown of meal planning. There are five steps provided.  Here is the overview:
Decide your style and approach
Plan your menu and put it in writing (on paper, on your phone, on your computer)
See what you have, and then make your grocery list.
Get your partner or children involved
Keep it balanced
Helpful Tools and Resources:
Need new recipes? Or are you trying to include more foods from a particular food group? Or avoid foods that are high in sodium or sugar? Whatever you need, including help with Meal Planning, the USDA's My Plate website (https://www.myplate.gov/) is an excellent resource to check out! You can filter by:

Cost – if you are on a budget with groceries, this will direct you to affordable and tasty recipes!
Cooking Equipment – if your stove is not working or you don't have a blender or don't feel like turning on appliances, this will direct you to the right recipe based on what you have or want to use in the kitchen.
Ethnicity and Cuisine – the site includes everything from Latin American/Hispanic cuisine to Middle Eastern, Southern, Vegetarian, and more!
Course – choose whether you want appetizers, main dishes, snacks, breakfast, or soups/stews.

Recipe finders – Do you ever have a few items left in the fridge, but you don't know what to make with them? Try one of these creative and useful apps!

SuperCook: this is both an app and website: input the ingredients you have, and it will pull up recipes that contain those ingredients! https://www.supercook.com/#/recipes
com: use this app or online tool to organize recipes you find online from different sites, make shopping lists, build meal plans, and more! https://whisk.com/

If you want someone else to do all the planning, check out these websites for complete meal plans or just weekly dinner plans:
Let's Move!
This week we are featuring a chair cardio workout from Fusion Fitness. This will get your heart rate up with various upbeat music—an excellent option for anyone with joint pain or difficulty doing standing exercise.  If you are getting back into exercise, this is an ideal place to start as well.  It is just under 30 minutes. Here is the link!
https://www.youtube.com/watch?v=V4XW74W9t4o
For those participating in the Walking Challenge, keep up the good work and have fun!  We've attached the Habit Tracker-Steps to use when you submit your weekly steps to us on Monday. Put in your steps and email it back to Lynn (lmoll@jordanhealth.org) or Colleen (cobrien@jordanhealth.org).  Or, send us your list without using the Tracker!
PEDOMETER: We have had further requests for pedometers for the Challenge.  Unfortunately, we are out of the supply we had. Here are a couple of reasonable options:

Amazon: this pedometer is $9.99
https://www.amazon.com/PINGKO-Multi-Function-Portable-Pedometer-Distance/dp/B019DB4RBY/ref=sr_1_13?dchild=1&keywords=pedometer&qid=1614892010&sr=8-13
Walmart: This pedometer is $5.44 and available to purchase at the Hudson location.
https://www.walmart.com/ip/Athletic-Works-Step-Distance-Pedometer-Black/366980485
We wish everyone a beautiful week!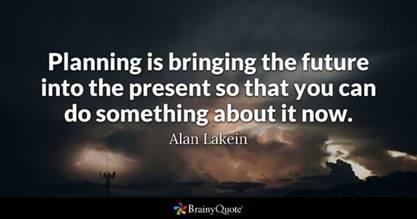 In Good Health,
Your Nutrition Team: Lynn and Colleen